Traveller Midi-Capri, rabbit carrier 44 cm, blue/Dark grey
Traveller Midi-Capri carrier
Reference:
Traveller Midi-Capri, 44 cm
Top opening
Read Full Product Description Below
Delivery rates and Info. Shipping estimator at basket.
'Traveller Midi-Capri' Rabbit carrier
44 cm,  light grey/Turquoise

This box is suitable for small dogs, cats and other small animals. Product benefits:
- made of durable plastic
- with ventilation slits for a good air circulation
- for cleaning purpose simply wipe it off .
Great for bunnies as it top opens, easy to get your pet in and out.
Comes complete with a shoulder strap.
Will hold two medium sized Bunnies.

Your comment is submitted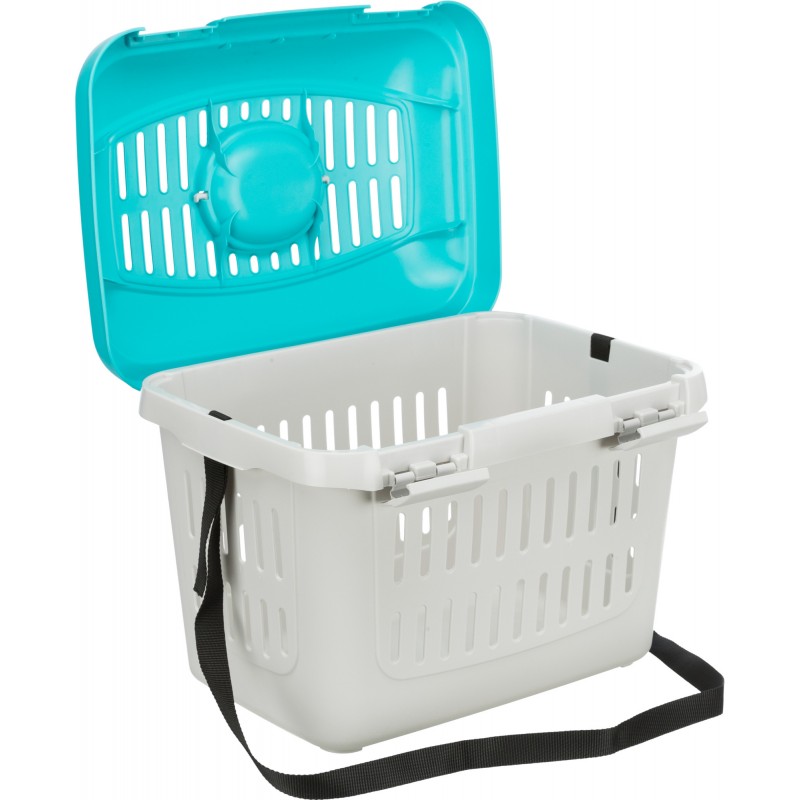 3 other products in the same category:
Product added to compare.